One-stop shop for transportation logistics management
non-emergency medical
paratransit
governmental services
corporate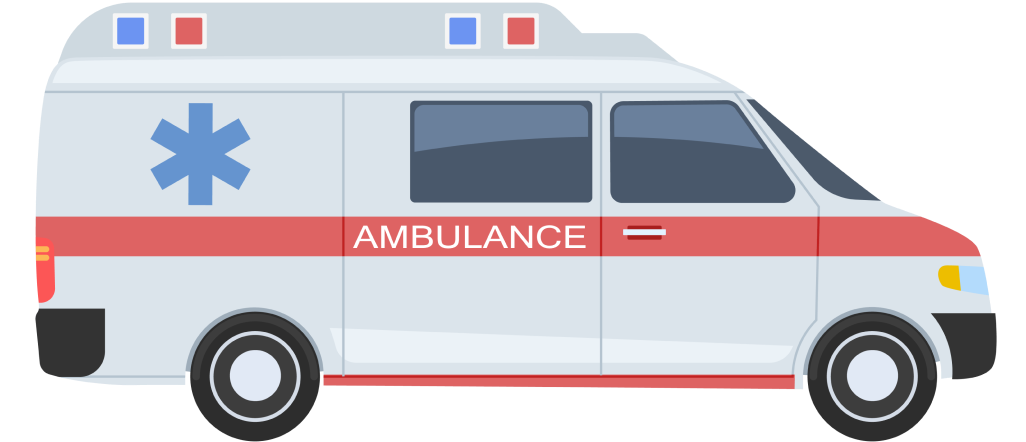 A preferred provider for
transferring care
4500

trips daily
Department of Health, Medicaid
5000

trips daily
Metropolitan Transportation Authority
200

trips daily
Health & Hospitals
Why Sentry?
We care
We always ask for preferences and feedback to provide on-time performance and convenient solutions to every partner and to provide on-time performance, checkups & training to every driver.
We comprehend what big city citizens need
Sentry founders have an impressive experience in their business — Ruben Diaz Jr. is a former Borough Bronx President, and Fernando Mateo was a President of the NYC Federation of taxi drivers. Steven Rivera has over 20 years of experience in the healthcare industry, and Richard Kriss went all the way from a taxi driver to a transportation company owner.
We have transportation at our fingertips
We have built strong connections with the main NYC health-oriented institutions and transport providers.
The essence of Sentry
NYC focus
Extensive operational & implementation experience
Effective transportation technology
Robust regulatory & contract compliance framework
Transportation industry scale & knowledge
Culture of customer service excellence & teamwork
Transportation Providers Network
Our partners are the largest independent transportation companies in the New York City area.
Together, we effectively cover the services of NEMT trips.
Loved by thousands of customers
"Each person I had contact with was a real professional, full of empathy and patience. Your company provides a high level of service and I am grateful for this."
"I was provided with a high level of service with an extremely pleasant employee, who gave me full support and care."
"I want to express my personal gratitude to the person I dealt with. Have never met such attentive, decent and friendly staff. Thank you very much for your high professionalism in request processing."
FAQ
Who gets a ride?
Anyone who is eligible and needs transportation. Sentry always looks for better options to provide thought-through solutions helping more and more clients get to their appointments.
What does a ride look like?
Sentry partners with diverse transportation providers, so a ride might be by car, van, taxi, public bus, or subway. The choice depends on the state of health of each passenger and the traffic network of each area. The drivers of the cars and vans of the transportation companies are trained to work with people of any kind of medical condition. The clients can choose their preferred companies from the list.
What to do if the ride does not come?
Please keep calm, contact the call center, and explain the situation. They will help you. Call the medical provider after that.
What if my appointment is changed?
Call your ride service as soon as possible, explain the situation, and book a new pickup time.
What if the rules are violated?
Fraud and abuse cause added costs for Sentry, reflecting the quality of the company's service. You can help Sentry by reporting incidents such as:
going to or from nonmedical places
taking a longer route on purpose
getting a ride in an ambulance when another transport is booked or is more than enough
Reports can surely be anonymous, but we appreciate it if you share your contact information so that we can investigate the case better. Your identity will be protected by the law.
Is Sentry a transportation broker?
Yes, Sentry is a transportation broker with long history and experience.
What is NEMT?
NEMT stands for Non-Emergency Medical Transportation. It includes a variety of vehicle types (ambulatory, wheelchair-accessible, stretcher-accessible, and life-supportive vehicles) and services to drive patients to and from non-emergent medical appointments door-to-door.
What are the services of Sentry?
Sentry provides a full cycle of transportation management services, including:
A 24/7 multilingual call center for ride scheduling and support
Big transportation network for rides of any kind
Real-time quality control of each ride
What differentiates Sentry from the others?
Sentry always improves the service and comes up with new ideas to provide better care for its members. Proactive planning, real-time monitoring, and providing flexible solutions are the keys to our mission.
What kind of technology platform does Sentry use?
It is a unique platform that includes the whole ecosystem of apps to let Sentry work most efficiently. The platform includes:
Sentry Non-emergency Medical Transportation Web Portal
Driver Mobile Application
Passenger Mobile Application
Ambulette Smart Manager
Multilingual Call Center Systems
Customer Relationship Management System
What kind of analytics does Sentry track?
As Sentry always runs non-stoppable quality control, its platform tracks detailed analytics and API to get the most accurate metrics with lots of data points. It helps to calculate the number of rides and fleet efficiency, improve member experience and satisfaction level, better ride ratings, and reduce no-show rates.
Who are the partners of Sentry?
Our clients and partners are health plans and their members and insurance companies, care providers, transportation providers, and drivers. Our technology and service are focused on working with them.
Does Sentry work with individuals?
Sentry can work with individuals directly. These are the groups of people that can schedule a ride:
a plan member
a care provider
a health plan provider
a Sentry call center worker
Check if you are eligible to book a ride via Sentry by contacting your insurance provider or care provider.
Does Sentry partner with public transportation?
Yes, Sentry has a strong partnership with NYC Metropolitan Authority to provide health plan members with all the possible options to get to their medical appointments.
Who pays for Sentry?
Health plans usually have federal or state funding and big discounts at Sentry. Care providers receive a transportation grant or benefit from an associated health plan partner. Patients may be eligible for mileage reimbursement for rides.